Other Music Academy [OMA]


In 2009, we reached a major milestone. In recognition of the success of our projects and in support of our vision, the Lord Mayor of Weimar, Stefan Wolf, helped set in motion a process that will let us expand from festival-length projects to year-round programs in our own permanent home in Weimar. For only 1 Euro per year for the next 33 years, other music e.V. will lease the vacant 23-room former Harry Graf Kessler School (Ernst-Kohl-Strasse 23, Weimar) and develop it into an international center for intercultural, interdisciplinary projects and programs. We are very grateful to the Mayor and the city of Weimar for their partnership and trust in this endeavor!

Along with this opportunity comes the great challenge to translate the vision, values and processes that brought us to this point into new dimensions and areas of activity, beginning with the renovation of the building itself. Christian Dengler and Holger Schwarz (StudioCE, Berlin), have created a renovation plan, starting with the complete repair of the roof and all windows and doors in 2010. In the coming months and years, the evolution of the Other Music Academy will become more and more visible, resulting in an institute that creates innovative projects and programs bridging the arts, scientific research, social action and education under the direction of Dr. Alan Bern.

You, the reader of this page, can help us achieve this goal by becoming a member of Other Music Academy e.V. and contributing your time, energy, skills and ideas to our organization. You can also help by making a financial contribution, no matter what size, that will help with everything from building materials, musical instruments, and heating bills to personnel, program and administration costs. (please see the Donations page).

Thank you for your interest in Yiddish Summer Weimar and Other Music Academy e.V.!

Dr. Alan Bern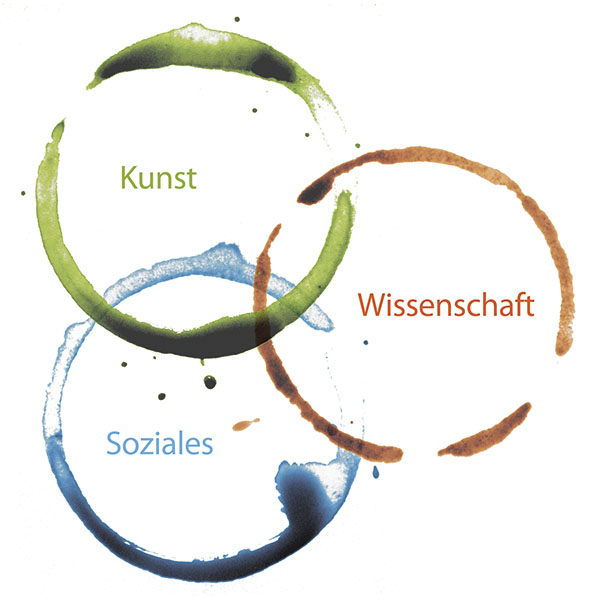 Other Music Academy e.V.
Other Music Academy e.V. is a non-profit organization based in Weimar, Germany.
Founded in 2006, its current board is Dr. Alan Bern, Chair; Katrin Füllsack, and Andreas Schmitges, Board member.

The mission of Other Music Academy e.V. is to be a "creation tank," an education center and a sociocultural community resource, where artists, scientists and socially progressive people from around the world join to exchange ideas, create projects, teach, and interact with students and other communities to promote an intercultural philosophy.
Current projects include above all the Other Music Academy, Yiddish Summer Weimar and the OMA Improvisation Project. The Other Europeans, Diaspora Redux and Semer Label Reloaded are also projects of Other Music Academy e.V..

>> www.othermusicacademy.eu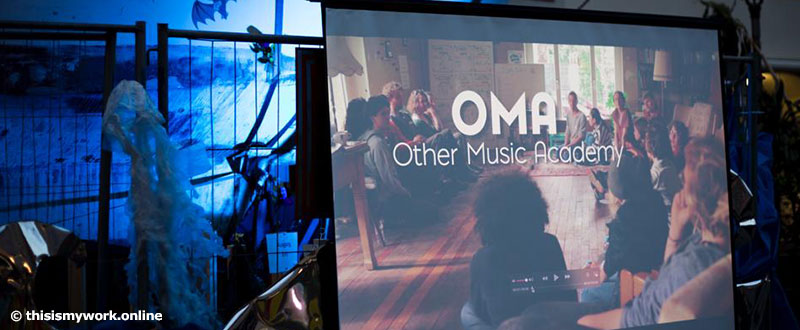 Become a member of Other Music Academy e.V.!

Would you like for us to be able to continue presenting the fascinating mix of workshops, concerts, dance evenings, symposia, jam sessions and everything else that goes into Yiddish Summer Weimar? Then we urgently need your help! Become a member of Other Music Academy e.V. and help keep our uniquely innovative festival of Yiddish culture alive! As a member, you enjoy special benefits, too, such as discounts on workshops, early information about programs, and direct input into planning processes. And, if you like, you can contribute your skills to our fast-growing organization and connect with a community of member volunteers from all over the world (see Get involved!).

You can send membership fees or tax-deductible donations via PayPal or directly to our bank account and we will send you a written confirmation (Please ask us for the account information).
Annual membership fees for Other Music Academy e.V.

According to the "Other Music Academy" by laws, Section V., Paragraph 2.

- employed & self-employed people: 50 €
- people receiving retirement or unemployment benefits: 40 €
- unemployed people and students: 30 €
- legal bodies, Institutions: 100 €

Dependants of members pay 75% of the rate listed above.
Those who become members in the 2nd half of any year pay only 50% of the rate listed above.

In special cases, the Other Music Academy e.V. board may allow the annual membership fee to be reduced or waived.
Enacted by the founding membership meeting of Other Music Academy e.V. on November 14, 2005.
OMAcafé

Cafés and inns have traditionally been natural places of refuge and conversation where locals and travelers from the most diverse backgrounds could be together in one place and meet on a basic, human level. The OMAcafé is the growing, grass-roots, public interface of the Other Music Academy (OMA), a visionary project of Alan Bern, Other Music Academy e.V. and contributing artists. Concerts, exhibitions, workshops and conferences take place in the OMAcafé in a cozy, homey atmosphere.
The floorboards of the OMAcafé come from seven different buildings up to 300 years old, and their differences in material, color and finish stand for the positive diversity that is possible in our own society. People of all ages and backgrounds are welcome in the OMAcafé, as are projects that help create individual and social empowerment. With the generous help of the Federal Cultural Foundation (Kulturstiftung des Bundes), the OMAcafé has been up and running since May, 2014. Many of the Yiddish Summer Weimar events take place in the OMAcafé.

Become a friend of the OMAcafé Facebook Page to stay abreast all of the latest schedule and developments:
https://www.facebook.com/other.music.academy/